Welcome to BEYOND
Personal Travel Companion Services (PTCS) – this is our specialty
Ultra-Small Escorted Group Tours – we mean small and cater for solos
Travel Design, Planning & Assistance – with a difference
We offer professional, bespoke and personally-curated travel services to help you fulfil your travel dreams. Perfect for travellers who need assistance and/or desire companionship for any reason. Our services are ideal to help you navigate the world safely in this new era of global travel.
I also lead tours for Pukekohe Travel – if you want to join one of the trips I'll be leading get in touch – all Pukekohe Travel tours sell out quickly!
UPCOMING TRIPS
For Pukekohe Travel in 2024:
March – Cruise (Sydney-Darwin) and Ghan Train (Darwin to Adelaide) – SOLD OUT (next trip leaving 19 August 2024 – enquire soon!)
April – Morocco – New trip – LIMITED SPACES AVAILABLE – amazing country and fabulous itinerary – ask me quick if you're keen!
June – Portugal – SOLD OUT
August – Western Australia and Indian Pacific (Perth to Sydney).
PROPOSED BEYOND TRIPS 2024 (ideas brewing!)
Italy (May 2024); Caulfield/Cox Racing Trip (Oct 2024); Norfolk Island; UK; and more. Full info on these trips coming soon! Check Trips page – updated regularly.
For general info, to express your interest or ideas, call me on 021 480323 – Sally
A NEW ERA OF TRAVEL
BEYOND Travel Companion Services was set up with international travel in mind. My team and I are ready to assist you travel safely and happily to wherever you wish to go. We'll help navigate the challenges, protocols and processes and take care of any unexpected changes and hiccups. We'll be right beside you to oversee all aspects of travel and ensure things go smoothly from start to finish. We'll take care of you every step of the way and make sure you arrive at your destination safe and sound without having to worry about a thing!
We're actively monitoring travel across the world with interest. We reckon 2024 is going to be a great year to travel! Check the Trips page for ideas.
Let's travel together soon! – Sally – phone me on 021 480323
Find us on Facebook
Sally Blyth
Personal Travel Companion (PTC)
Tour Leader
Travel Designer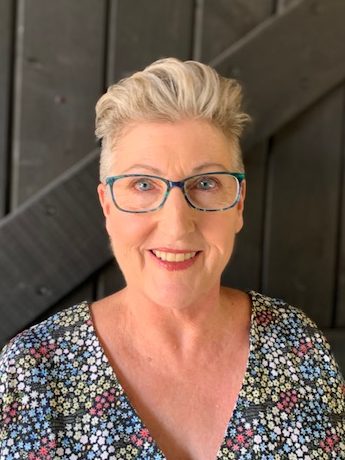 As a professional Personal Travel Companion (PTC for short) and Tour Leader, with many years and types of travel experiences under my belt, it is my privilege to help you see the world … your way. Together.
BEYOND offers a personalised specially-curated travel experience with many unique aspects.
My team and I look forward to helping you discover new places in the world, revisit favourite spots and/ reconnect with family and friends afar – safely and happily.
LET'S MAKE IT HAPPEN!
no limits, new horizons
---
A personalised and specially-curated travel experience
Tailored to suit you and your needs
Go where you wish, with companionship and support
KEEN TO GO?
LET ME KNOW!
LET'S MAKE IT HAPPEN!
All content on this site
© Sally Blyth
BEYOND Travel Companion Services
Born out of a love for travel, people and creating memorable experiences to enjoy and share forever, BEYOND's services are for anyone who would like support, assistance and/or companionship while travelling – especially in this new post-pandemic travel era.
Our services may be just what you've been looking for, but didn't know existed!

BEYOND's Travel Companion Services take the angst out of travel and add an extra layer of comfort and reassurance, friendship and fun.
If you need to visit ill family members, or want to be there for a birth or special event, but you feel you need support to get there, we can assist. There's no need for you to travel alone or with an ounce of worry.
Come travel with BEYOND!
BEYOND offers the personal touch and several points of difference that aren't the norm when it comes to travel.
Check the Travel Services and Trips pages for more info about our innovative approach to the travel of tomorrow.
Let's make it happen!
---
Seasoned traveller or never left New Zealand?
Just you or a small group of friends?
Keen to head away for a few days or a few weeks?
A desire to travel for pleasure, or need to visit family and/or friends before it's too late?
Keen to have support to go where you wish?
LET'S MAKE IT HAPPEN!
Testimonials
What clients have said:
"From the moment we first emailed, Sally put me at ease with her clear communication and responsiveness. She grasped the urgency of the situation, was confident, kind and very efficient. I realised if anyone could get me on a plane and through an international trip, it would be her. Thank you, Sally, words can't express how much what you did means. I hope I will continue to have the pleasure of knowing you for years to come and that we may travel together again one day." SarahH (Read Sarah's full testimonial here).
"Sally acted in a professional manner at all times, had good communication skills, was well organised and ensured all travellers enjoyed their experience. Sally is passionate about travel and has a zest for life. I would have no hesitation in recommending Sally as a Tour Leader or Travel Companion." Ann
"Sally has a great sense of humour, is always cheerful and on time. She sorted our every need." C&H
"You do a really great job Sally, overcoming all the unexpected little happenings and making sure everyone has a great time." HV
"I am No. 1 endorser of an award for a Gold Star Travel Companion/Escort. Sally excels at whatever she commits to. The most wonderful capable, unfazed, fun loving lady. Go Sally, go!" Elaine
It was great to meet such a competent woman as yourself, Sally – nothing was a trouble to you." Verna
"What a great leader, full of fun, caring and very well organised. You made the trip very special." Jenny S
"Sally is resilient and can multi-task, handling challenges with calmness and diplomacy. I have no hesitation in recommending her." Ross
"Sally has patience, perception of people's needs and a delightful sense of humour. She is a marvellous tour guide and inspires total confidence." JC
"What a treasure Sally was, I cannot speak highly enough of her efficiency, caring, pleasantness and calm manner." Lorna
"Sally's experience, confidence and pleasant manner were key components in the overall success and enjoyment of our trip." Jenny
---
Dreaming of a bucket list trip?
Keen to catch up with family or friends in faraway places?
Enjoy travelling with a small group?
Talk to us and
LET'S MAKE IT HAPPEN!
Whilst BEYOND specialises in international travel, if you would like assistance and/or companionship to travel within New Zealand, please do get in touch.
Anything is possible – we're here to help bring your travel dreams to reality and take you where you need to go.